Dr Karen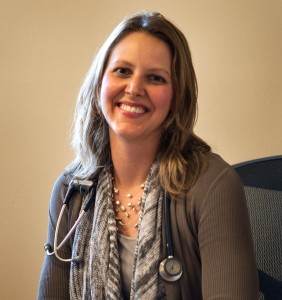 Hello, it's nice to e-meet you! My name is Karen Weese Bell.  I am a board-certified family physician in the US and Canada.  Here's a little background information about me.
My initial studies were in Nutrition and Dietetics, completing four years of a five-year degree at my hometown of Saskatoon at the University of Saskatchewan, Canada. Realizing that while I have a love for healthy food and the science behind it, my passion was in understanding, assessing, and treating all aspects of people, not just parts and pieces of health.  I decided to attend medical school at the University of Saskatchewan and completed my medical degree in 2008.  I finished my family medicine residency at West Winds Primary Health Centre in 2010 with a focus on rural and remote medical care.  I worked as a family physician and as the senior medical officer in the far north of Saskatchewan on the Northwest Territories border in a small hospital providing primary care and emergency medical care to all the surrounding residents.  I loved it!
Several years ago I moved to be with my American husband Howard to New Mexico and worked at a primary care Federally Qualified Health Center in Rio Rancho for nearly two years before relocating to Fort Collins, CO.   I have an interesting story about how I came to a family physician; you can read more in my blog post "The Why".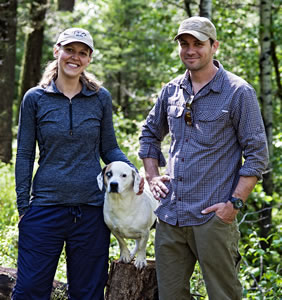 When I am not studying the many aspects of health and medicine or treating patients, I love to care for my beautiful little girl, meditate, hike, dance, do yoga, walk my dog, and spend time with my husband.  I have fallen in love with Fort Collins and Colorado in general and can't wait to explore every rock and trail that this beautiful place has to offer.
I am pleased to also introduce my husband and business partner Howard Bell.  He is helping me manage the business and administration side of the practice.  You may see him around the office or you may occasionally chat with him about a non-medical issue.  You might also see our little girl and loyal dog, Maya, by his side from time to time.