Meryn Harwood PA-C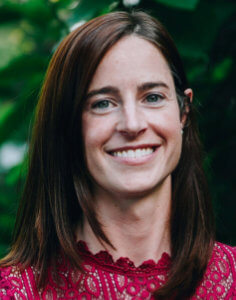 My name is Meryn Harwood. I am a board-certified Physician Assistant with a background in both Primary Care and Addiction Medicine. I am very excited to join Dr. Karen's practice.
I graduated from Texas Tech University Health Sciences in 2015 with a Masters in Physician Assistant Studies. After graduation, I worked in family medicine at a rural community health center for three years, which was a great learning experience. For the past several years, I have been working at an addiction medicine clinic in Fort Collins. I am excited to transition back to family medicine. I love the combination of prevention, treatment, education and empowerment that are inherent in the family medicine model.
I am a Colorado native but have lived in the Netherlands, Germany and Argentina. I love to travel off the beaten path, head up to the mountains to hike, bike or snowboard and spend time with my husband, our Aussiedoodle, friends and family.
I have a gentle spirit and my nature is to be attentive. My passion is in connecting deeply with patients and taking the time and effort to truly understand their presenting issues and tailoring their care in ways that are specific to their cultural, physical, social and emotional needs. I also have a special interest in women's health and infertility. I look forward to meeting you!