Caitlyn Murphy PA-C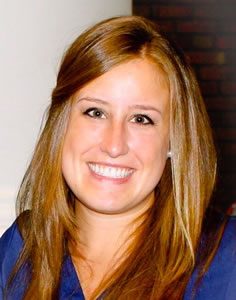 Hello! My name is Caitlyn Murphy. I am a board-certified physician assistant with a background in family medicine, and I am thrilled to be joining Dr. Karen's practice!
I grew up in Atlanta, GA and went to college at Clemson University in South Carolina (Go Tigers!). I lived briefly in Denver after college before trekking back to South Carolina to pursue my physician assistant degree at the Medical University of South Carolina in Charleston.
After graduation, I knew I wanted to get back out to Colorado, and my boyfriend and I settled in Fort Collins. We (and our pup Watson) love it here! In my free time, I enjoy cooking, hiking, watching college football, snowboarding, and travelling.
I have worked for the past almost-three years in community-health based family medicine, where I have found my passion for primary care and particularly women's health. I am so excited to continue providing primary care in such a holistic and patient-centered practice, where we can more comprehensively address all aspects of your health and wellness. I look forward to working with you!